Event details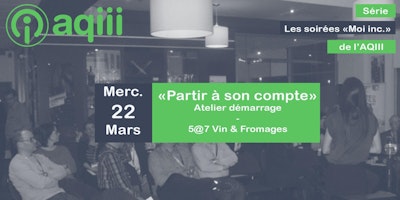 Soirée "Moi inc.": "Partir à son compte" - Atelier démarrage
Wednesday 22 March 2017
17:00
Services financiers ITA
388 rue Saint-Jacques, Montreal, QC
H2Y 1S1
---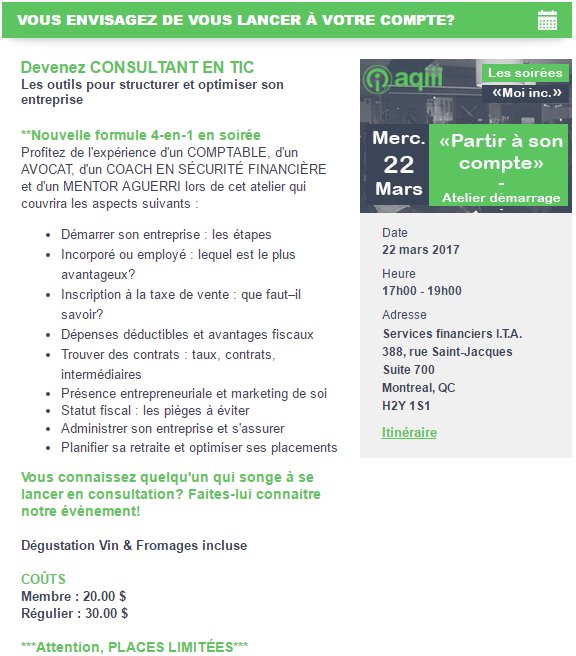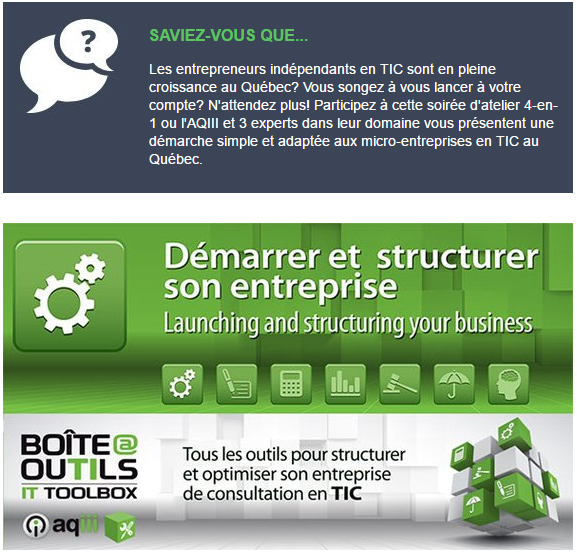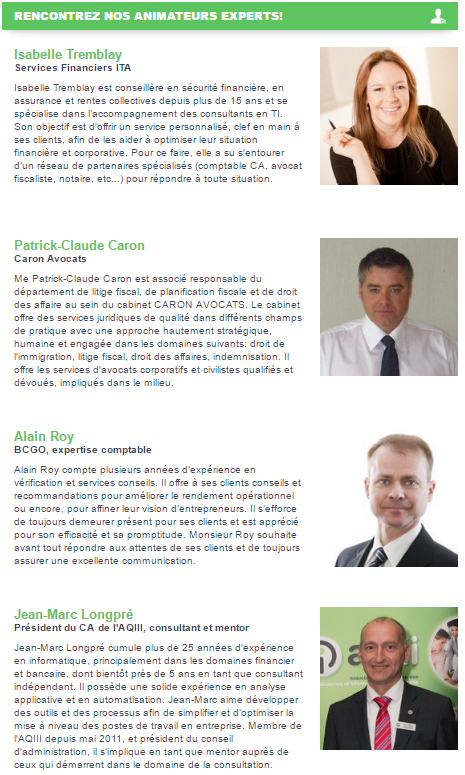 Quelle est la politique d'annulation/remboursement ? What is the cancellation/refund policy?
Les frais d'inscription sont remboursables pour toute annulation effectuée AVANT le 15 MARS 2017. Aucun remboursement en cas d'absence à l'événement. Registration fees are refundable for any cancellation BEFORE MARCH 15, 2017. They are not refundable in case of non-attendance.
---
Tickets
Tickets are no longer available because the event is over.
Thanks to the participants!