Event details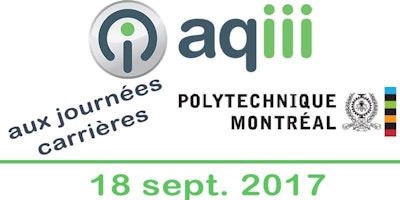 L'AQIII aux Journées Carrières Polytechnique Montréal
Monday 18 September 2017
09:30
Polytechnique Montréal
2900 Boulevard Edouard-Montpetit, Montréal, QC
H3T 1J4
---

L'AQIII tiendra un kiosque aux Journées Carrières de l'École Polytechnique Montréal
Dans l'optique de développer son rayonnement auprès des jeunes, l'AQIII tiendra un kiosque d'information pour sensibiliser les jeunes diplômés et futurs diplômés en ingénierie informatique aux opportunités que présente une carrière de consultant et les outils dont l'association peut leur faire bénéficier.
---
Tickets
Tickets are no longer available because the event is over.
Thanks to the participants!