Event details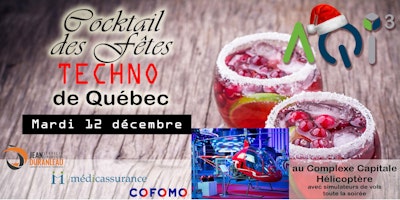 Cocktail des Fêtes - *TECHNO* Québec
Tuesday 12 December 2017
17:00
Complexe Capitale Hélicoptère
1688, route de l'Aéroport, Québec, Québec
G2G 0K1
---
La MAGIE des Fêtes AQIII est arrivée à QUÉBEC!
Inscrivez-vous à VOTRE soirée de Noël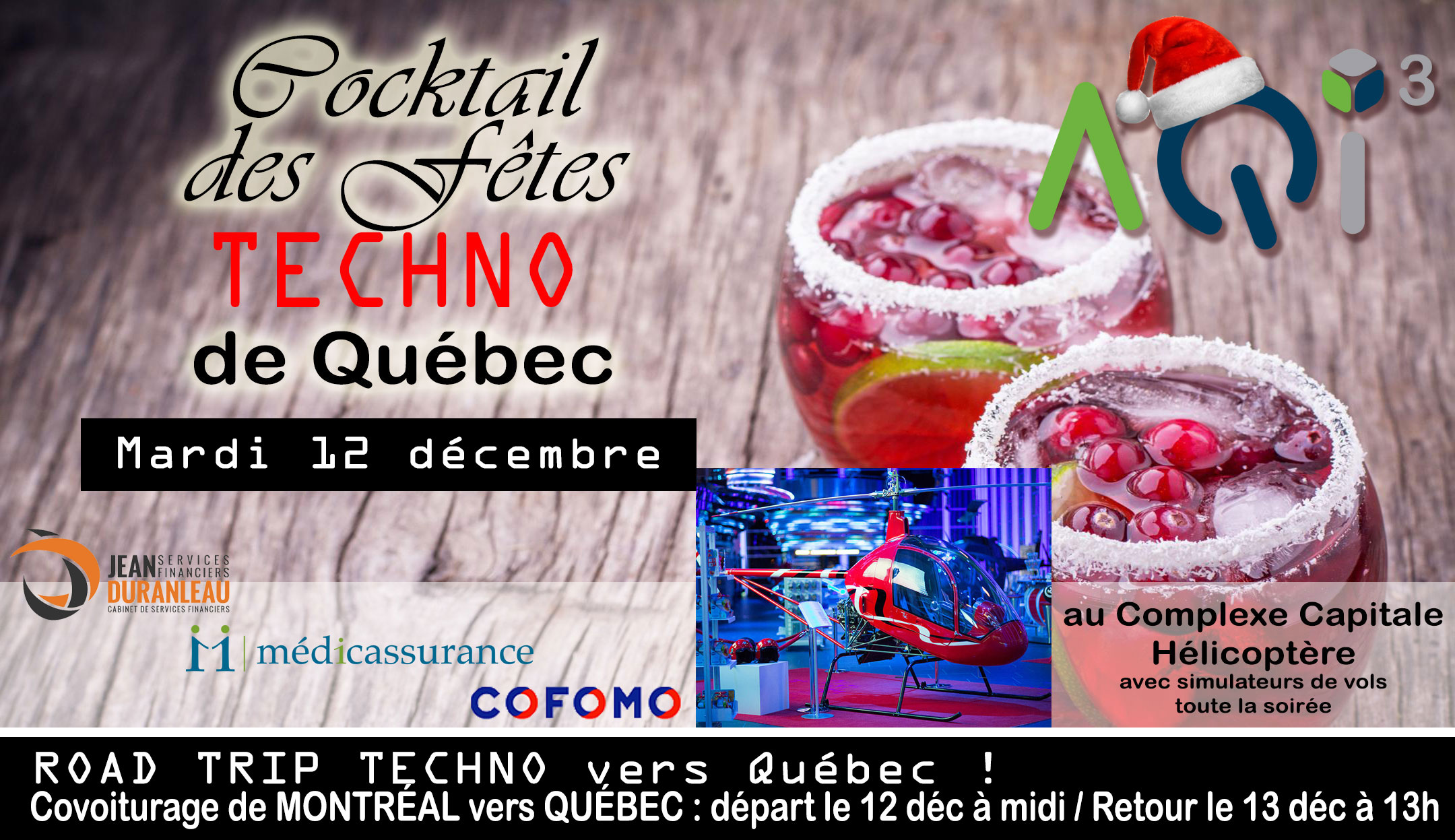 Prenez part à cette grande fête des CONSULTANTS et ENTREPRENEURS TIC de QUÉBEC toujours aussi populaire! C'est une soirée de réseautage qui brille de mille feux où l'on remercie partenaires, clients et amis. Concours, Logo Bingo, nombreux prix de présence, cocktails et maillage avec vos pairs et partenaires!

WOW! Simulateurs de vols exclusifs pour la Soirée, gracieuseté de Médicassurance
---
Tout un évènement pour vous ! Le COMPLEXE CAPITALE HÉLICOPTÈRE a été réservé et nous pourrons profiter du site complet en EXCLUSIVITÉ !
Tours de SIMULATEURS d'hélicoptère : 2 appreils dédiés !!
Emplacement époustouflant !
Bouchées gourmandes et bar exclusif !
Surprises, prix de présence et beaucoup plus !!
RÉSERVEZ votre billet et amenez un collègue ou ami à petit prix !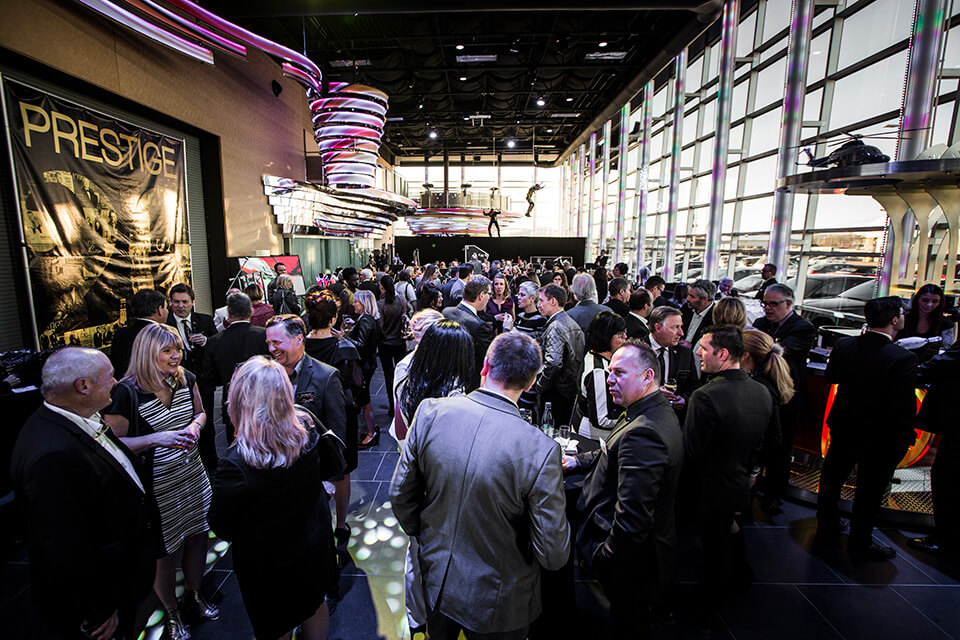 Merci aux partenaires
Simulateurs de vols offerts par Médicassurance

---
Tickets
Tickets are no longer available because the event is over.
Thanks to the participants!