Event details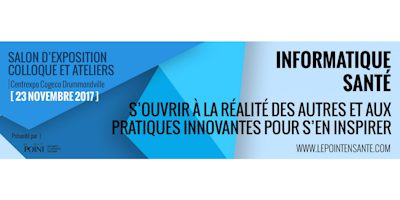 Colloque informatique santé
Thursday 23 November 2017
08:00
Centrexpo Cogeco Drummondville hôtel
550 Rue Saint Amant, Drummondville, QC
J2C 6Z3
---
Un événement unique en informatique de la santé
Le Colloque Informatique Santé est une tribune d'échange pour toute personne œuvrant en informatique dans le secteur de la santé. Le 23 novembre, ateliers, conférences et exposition vous permettront de discuter des technologies en santé, de connaître les grandes orientations et projets du ministère de la Santé et des Services sociaux. 
Cliquez ICI pour en savoir plus.
www.informatiquesante.ca
---
Tickets
Tickets are no longer available because the event is over.
Thanks to the participants!