Event details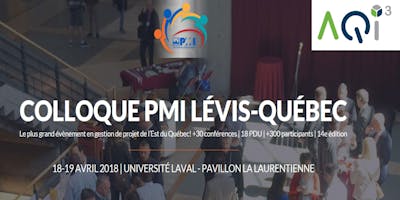 Colloque PMI Lévis-Québec
Wednesday 18 April 2018
08:30
Webdiffusion
QC

---

Obtenez un rabais sur la webdiffusion en utilisant le code PMILQAQIII2018
Le 18 et 19 avril, profitez d'un rabais de 15% sur votre inscription aux 6 conférences en Webdiffusion/Captation du Colloque annuel du PMI Lévis-Québec, le plus grand événement en gestion de projet de l'Est du Québec!  
Les conférences seront disponibles en différé pendant une période de 3 mois après le colloque et sont toutes éligibles aux PDU pour les certifiés du PMI (6 PDU au total)
---
Code rabais : PMILQAQIII2018
---
Tickets
Tickets are no longer available because the event is over.
Thanks to the participants!