Event details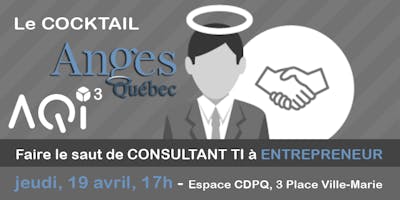 Cocktail AQIII et Anges Québec : faire le saut de consultant TI à entrepreneur
Thursday 19 April 2018
17:00
Espace CDPQ
3 Place Ville-Marie, Montréal, QC
H3B 2E3
---
***AUCUNE INSCRIPTION SUR PLACE***
En 2017, l'AQIII dévoilait que plus de 56% de ses consultants en TI avaient comme objectif de faire le saut en entrepreneuriat. Une statistique intéressante qui a piqué la curiosité du réseau Anges Québec!
C'est pourquoi, le 19 avril prochain, l'AQIII et Anges Québec s'associent, le temps d'une soirée, afin de mailler consultants TI aspirant à devenir entrepreneurs, entrepreneurs anciennement consultants TI et anges investisseurs, dans le but de créer des connexions enrichissantes et de bâtir des ponts entre ces trois univers.
PANEL animé de partage d'expérience et composé de

3 membres AQIII à diverses phase de leur projet d'entrepreneuriat
membre d'Anges Québec en TI
entreprise en TI du portefeuille d'Anges Québec
et animé par François Gilbert, DG de Anges Québec
Un panel de discussion sur le thème « Comment faire le saut de consultant TI à entrepreneur? » lancera officiellement la soirée, en laissant amplement le temps aux invités de réseauter et d'établir des connexions significatives par la suite.
---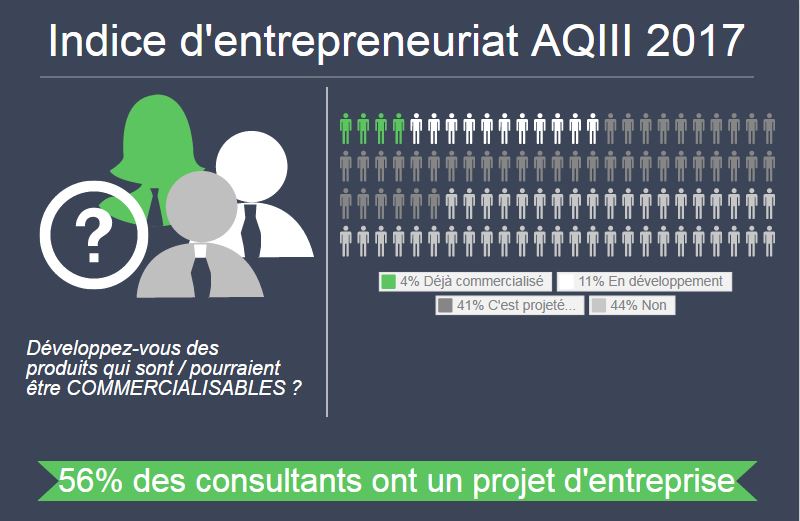 ---
TARIF : Gratuit ! :-)
---
**GRATUIT aux MEMBRES AQIII ou d'Anges Québec
** Place LIMITÉES et inscription obligatoire (aucune inscription sur place)
NOTA : priorité accordée aux membres AQIII ayant des projets d'entreprise
---
Bouchées offertes par Anges Québec / Cocktail offert par l'AQIII et partenaires.
---
Merci aux partenaires de l'AQIII

---
Tickets
Tickets are no longer available because the event is over.
Thanks to the participants!