Event details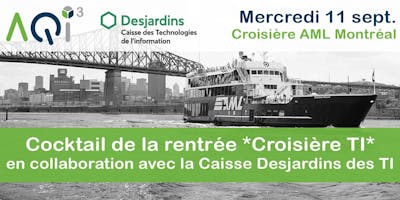 COMPLET - Cocktail de la rentrée *Croisière TI* - Montréal
Wednesday 11 September 2019
17:00
AML Cavalier Maxim - Pont A
Grand Quai, Jetée Alexandra Port de Montréal, Montreal, QC
H2Y 4B2
---
**COMPLET / AUCUNE INSCRIPTION SUR PLACE**
Le Cocktail de la Rentrée *Croisière TI* est le rendez-vous à ne pas manquer!
L'AQIII et la Caisse Desjardins des TI invitent toute la communauté TI à prendre le large lors d'une croisière exceptionnelle sur le fleuve Saint-Laurent.
Profitez de la fin de l'été dans un cadre enchanteur tout en réactivant votre réseau.

---
Dévoilement de la programmation 2019-2020
L'AQIII profitera de cette soirée pour dévoiler sa toute nouvelle programmation riche en contenus inédits pour aider les consultants à développer leur "Inc", quelle que soit votre phase de développement (Démarrage ou  Croissance Pro).
---
Lancement de l'offre exclusive de la Caisse Desjardins des TI
La Caisse Desjardins des TI développe sur mesure une offre exclusive pour les membres de l'AQIII. Venez la découvrir et rencontrer ses représentants qui sauront répondre à toutes vos questions.
---
5 bonnes raisons de participer :


Prenez le large lors d'une CROISIÈRE exceptionnelle
Découvrez la PROGRAMMATION 2019-2020 de votre Association
Faites-vous tirer le portrait par une PHOTOGRAPHE PRO pour vos profils LinkedIn et AQIII
Découvrez la NOUVELLE OFFRE EXCLUSIVE de la Caisse Desjardins des TI pour les membres AQIII
Nombreux PRIX DE PRÉSENCE


---


Programme 
17h00-17h30 : Embarquement
17h30 : On lève l'ancre et on met les voiles
17h30-19h00 : Navigation sur le Saint-Laurent
19h00 : Abandon du navire
Comment s'y rendre
Adresse : 200 de la Commune Ouest, Montréal QC H2Y 4B2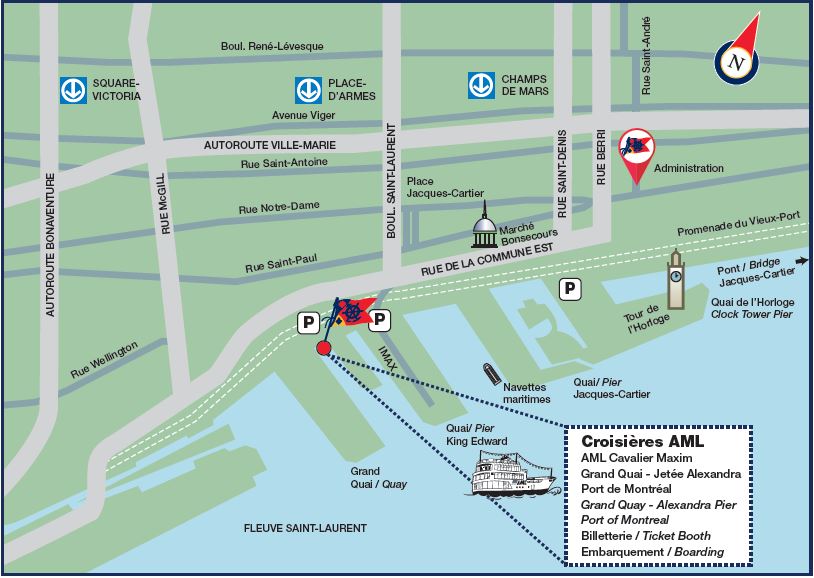 ---
Événement ouvert à tous, amenez vos conjoint(e)s, collaborateurs, clients ! 
*** RSVP obligatoire - pas d'inscription sur place *** 
Pour toutes nos activités, prenez note qu'une inscription constitue une autorisation de diffusion des photos et vidéos par l'AQIII, à moins d'avis contraire écrit de votre part avant l'événement.  

---
Tickets
Tickets are no longer available because the event is over.
Thanks to the participants!